StadiumTRAY™
An Extremely Powerful and Cost Effective New Way to Advertise
StadiumTray™ is a new advertising medium that puts corporate brands and advertising messages right in the laps of target audiences - literally!
Everybody Wins With StadiumTRAY™!



StadiumTRAY™ is provided FREE to concessionaires and fans by corporate sponsors



Sponsors get prime exposure for their brand and message



Venues and concessionaires increase profits immediately



No other medium provides as powerful a message - at close distance - with as much print exposure area - for a prolonged period of time - as the StadiumTRAY
StadiumTRAY at 2010 SUPER BOWL
Colts vs. Saints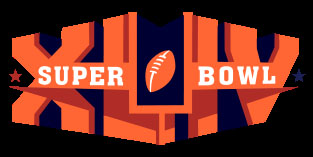 Click News Release --- Click Images
(scroll down and click on image to view photo gallery)
Staples Center
Direct TV - Sponsor
NBA Finals
Tires Plus - Sponsor
Super Bowl XL
Steelers vs. Seahawks - 2006
Motorola - Sponsor
StadiumTRAY™ is a trademark of Spectator Advertising Solutions, Inc. All rights reserved, 2010.